3D measurement for ballast water systems
3D measurement of ships
From 2024, all ships are required to have an approved Ballast Water Management Treatment System, in accordance with the D2 standard. This maritime convention requires all existing ships to install an approved system.
Think 3D uses 3D laser scanning to map the existing ballast system. This 3D measurement then serves as the basis for investigating what modifications to the ship are required to satisfy the ballast water convention.
What is ballast water?
When a ship is not or only partially loaded, ballast water is used to improve the ship's draught, stability and strength. The water is loaded in ballast tanks and then unloaded elsewhere in the world.
Water over the whole world has a different composition of sand, silt and organisms. After unloading the ballast water, these organisms can remain and survive in the sand and silt. When the sand and silt is removed, these organisms go back into the water. This results in organisms being distributed all over the world. They can cause lots of harm in a different ecosystem.
What is a Ballast Water Management Treatment System?
The International Maritime Organization developed the Ballast Water Management Convention to tackle this worldwide distribution of organisms. This convention is responsible for the control and management of ballast water.
Ships therefore need to be equipped with a new treatment system from 2024. This system will ensure that only small quantities of living organisms remain in the water after treatment.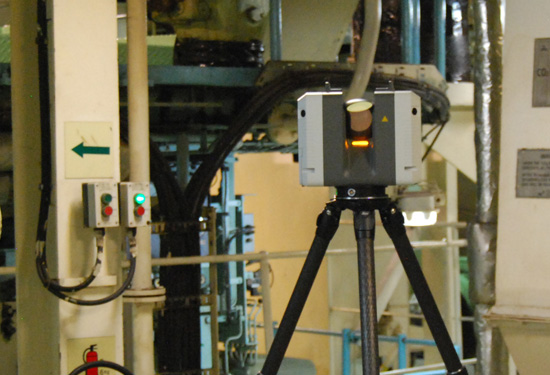 3D measurement for adapting the ballast system
The installation of the ballast water treatment system requires modifications on a ship. Think 3D makes a 3D scan of the ship to gain a clear picture of the existing ballast system. This 3D measurement forms the basis for planning the modifications to satisfy the new regulations.